Our Richmond TX Sprinkler Repair Team That Can Handle Any Irrigation Issue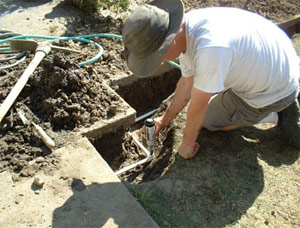 Does your current sprinkler contractor know the ins and outs of municipal code in Richmond? We do. And that's really important. If you have your irrigation set to run more often than the law says you should, you could be setting yourself up for a hefty fine. Our Richmond sprinkler repair team has been working in the Richmond area since the first sprinkler ordinance was put into effect.
We started with a few commercial sprinkler systems and quickly started putting in residential systems as costs came down. Being the first company in town made it easy for us to develop professional relationships with all of our friends and neighbors.
We Match Your Landscape Needs With The Right Irrigation System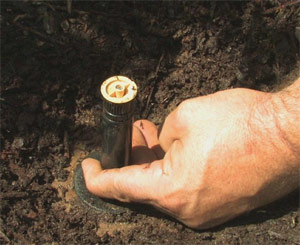 The recent do-it-yourself craze and access to information via the internet has made some people think that they can handle sprinkler repairs on their own. While it might be okay for you to switch out a pop up head or two, for most repairs a professional should be called. We're not saying this because we want the business, we're saying it because sprinklers are highly tuned machines. One miscalibration can cause the entire system to perform poorly. We don't want that. We want your system to be perfect from the controller to the last nozzle on the line.
We don't do the standard one-size-fits-all sprinkler installation. Instead, we custom design every system to match the unique needs of your landscape. If you want a rose garden, we install drip lines to feed each individual plant. If you want an English herb garden, we install micro spray heads. Large expanse of grass, we have fan heads and 30 degree rotors. Whatever it is you want, we have the perfect irrigation design for it.
Have A Maintenance Plan That Suits Your Needs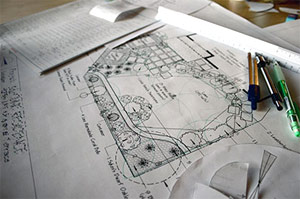 We aren't going to try to sell you on something you don't need. You'll only get what you need to make your yard stellar. We won't ever push you to add special features unless you want them. The one thing we will try to sell you on, and the one thing you should absolutely have, is a maintenance plan. Without one, there's no reason to have a sprinkler system. You might as well go back to watering by hand.
Our maintenance plan covers everything from the controller to the individual sprinkler nozzles and everything in between. We'll do a full spring start-up service, followed by a bi-monthly check of all system components, then a winter blow out and cleaning service. Don't discount that last service – this spring we had to repair a dozen backflow devices that were not properly prepared for the polar vortex that hit.







---
Serving Richmond, TX - 77407, 77406, 77469